Wasabi Power Battery for Nikon EN-EL14 - Compatible with Nikon Coolpix P7000, P7100, D3100, D3200, D5100 (Fully Decoded)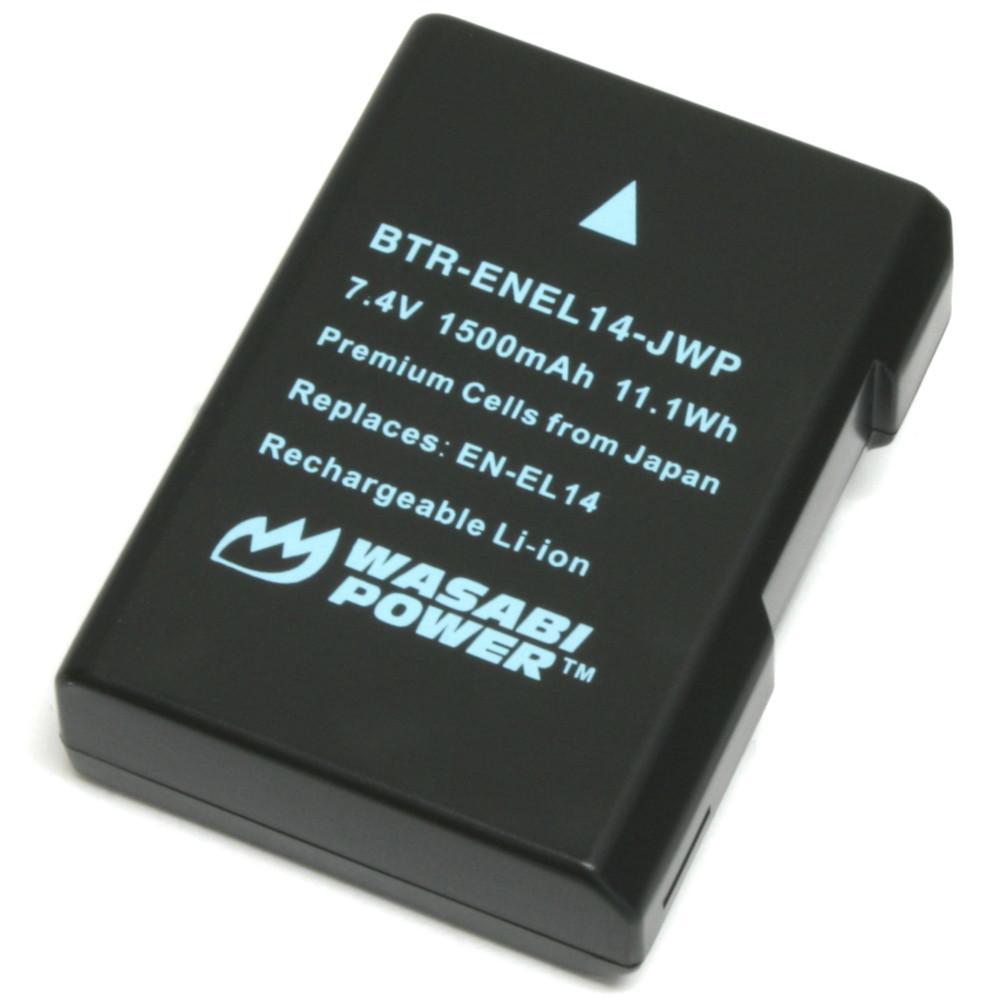 The Wasabi Power ENEL14 battery replaces the Nikon EN-EL14 or EN-EL14a battery. These batteries are fully decoded, which means that they will perform like the Nikon original, displaying the remaining battery life on the camera. They are fully compatible with the Nikon camera and charger. All items meet or exceed OEM standards and come with a 3-year manufacturer warranty. 
Batteries replace Nikon EN-EL14 or EN-EL14a. 
Compatible with:
Nikon Coolpix P7000 
Nikon Coolpix P7100 
Nikon Coolpix P7700 
Nikon Coolpix P7800 
Nikon D3100 
Nikon D3200 
Nikon D3300 
Nikon D3400 
Nikon D5100 
Nikon D5200 
Nikon D5300 
Nikon D5500 
Nikon Df