M-Audio Keystation Mini 32 MK3 | Ultra Portable Mini USB MIDI Keyboard Controller | M Audio Edition and Xpand 2 by AIR Music Tech
₱5,20000

₱5,200.00

Save ₱3,275
---
---
Features:
Pro Music Production Wherever You Go: USB MIDI keyboard controller with slimline footprint and 32 mini piano style velocity sensitive keys for a natural feel
Customizable Response Mini keys with selectable velocity curves match any playing style inc'l traditional piano, synthesizer, key based beat making; pitch bend / modulation buttons add expression
Immediate Creativity Simple plug and play connection to your Mac or PC no drivers or power supply required
Express Yourself Octave up and down buttons for extended keyboard range, volume knob delivers smooth control and sustain button adds expressive capability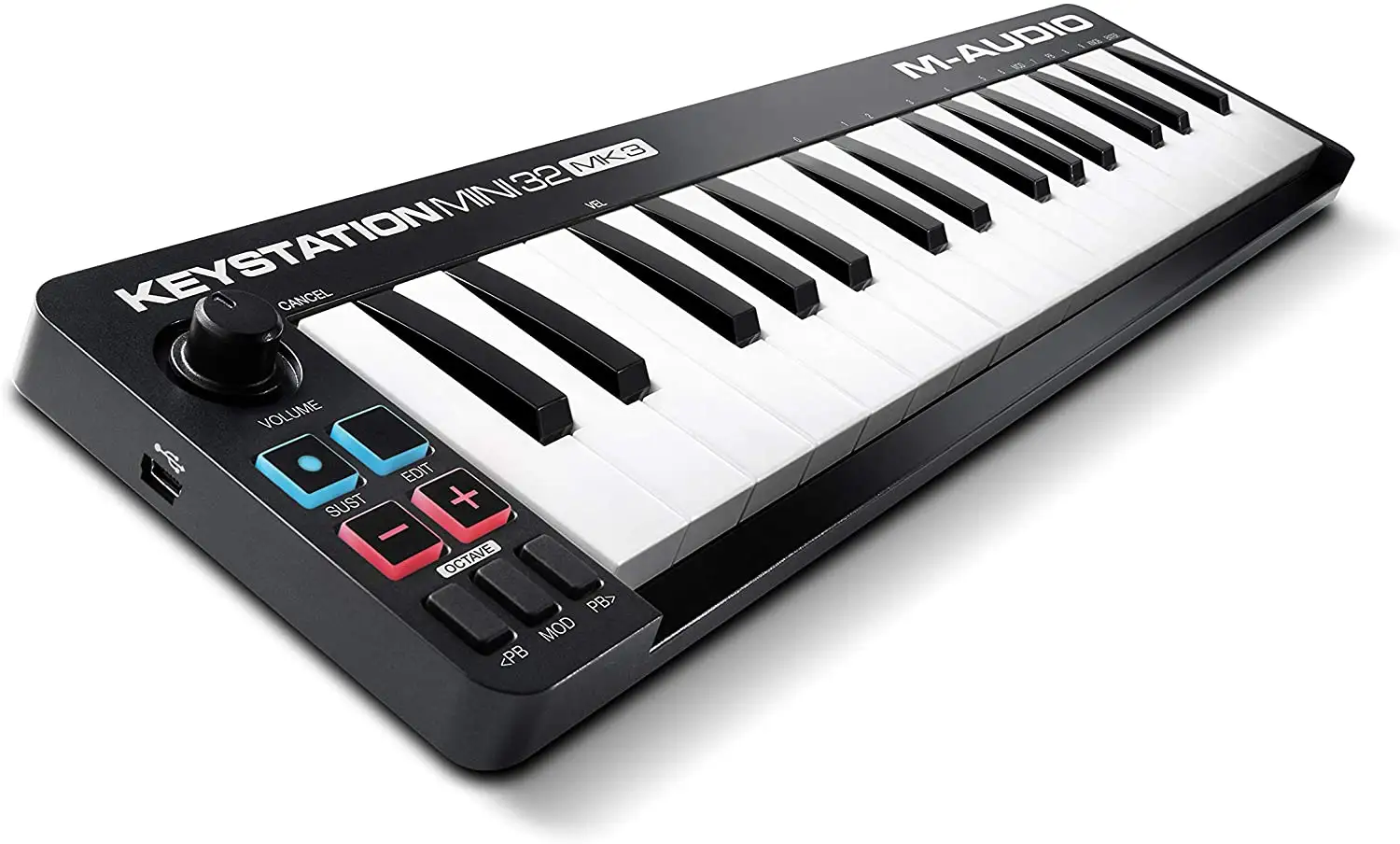 Enter the world of unrestricted computer-based music creation and performance with the Keystation Mini 32 MK3 keyboard controller from M-Audio - successor to the iconic Keystation Mini 32 II. Whether you're a seasoned pro looking for just the right controller when you're on the go, or simply looking to get started with the right mini USB MIDI keyboard, the Keystation Mini 32 MK3 is a simple, powerful solution engineered for sequencing music and playing virtual instruments on your Mac or PC. Fusing a low-profile, ultra-portable footprint with 32 natural feeling mini-size velocity-sensitive keys and comprehensive controls that expand the range of playable notes, Keystation Mini 32 MKIII provides core control to capture every subtlety of your most expressive performance.