Joby 1512 1K Ballhead for Tripod Gorillapod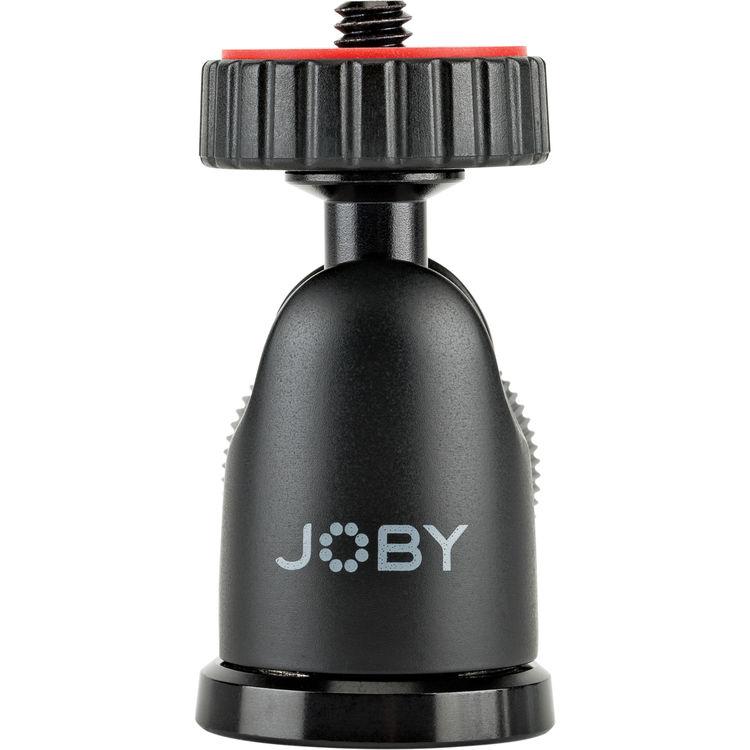 Supporting equipment weighing up to 2.2 lb, the BallHead 1K from Joby uses a standard 1/4"-20 threaded screw to mount compatible mirrorless cameras, flashes, and video lights. It features full 360° panning and 90° tilting for nearly unrestricted movement, complemented by a locking knob to help you retain the ideal position once you have found it.
At only 1.8 oz and with a height of 2.4", the BallHead 1K is portable and can be easily carried without weighing you down. It is designed to be paired with the GorillaPod 1K stand and works with several Joby pro-level accessories that can extend the versatility of your ball head. However, it can also be used on any standard tripod with a 1/4"-20 mount.
Standard 1/4"-20 screw for attaching equipment weighing up to 2.2 lb
360° panning and 90° tilt for optimal position control
Portable design weighing only 1.8 oz and with a height of 2.4"
Works with Joby pro-level accessories such as the GripTight PRO Mounts and GorillaPod Arms that allow you to use GoPro adapters, flash clips, and microphones
Can be deployed on the GorillaPod 1K stand or any other tripod with a standard 1/4"-20 mount