Boya BY-MA2 Dual Channel XLR Audio Mixer for Wireless Microphone Systems Adapter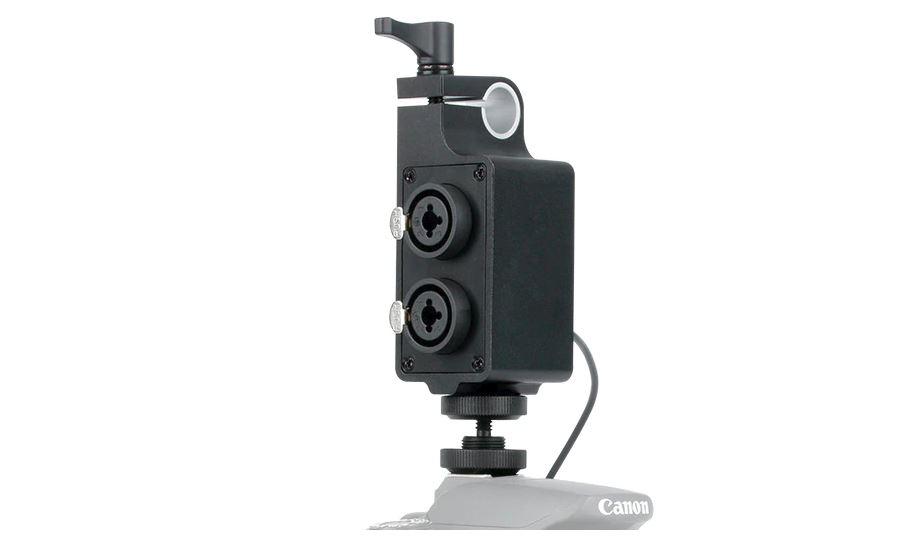 The BY-MA2  is a 2-channel XLR audio mixer that is designed for DSLRs, camcorders and other devices that has a 3.5mm TRS audio jack. BY-MA2 has 2 XLR audio inputs that allow 2 XLR external XLR headphones or XLR microphones used in it. With BY-MA2, you can help improve the sound construction and audio quality in camcorders or DSLRs.
BY-MA2 also comes with built in a 6.35mm combo connector that allows you to enter instruments like guitar or other 6.35mm output instruments
Built with a standard 19mm bolt rod, BY-MA2 can be easily connected to any camera cage with a 19mm rod.
Meanwhile, a 15mm bolt adapter is included that allows it to be compatible with any cage with a 15mm rod. At the bottom, it has 3 standard 1 / 4-20 female wires that allow this audio mixer to be connected to any camera cage (with 1/4 accessory holes) through a 1/4 O screw it can be located In the hot shoe of the DSLR cameras directly after the cold shoe included the mounting adapter is properly installed.